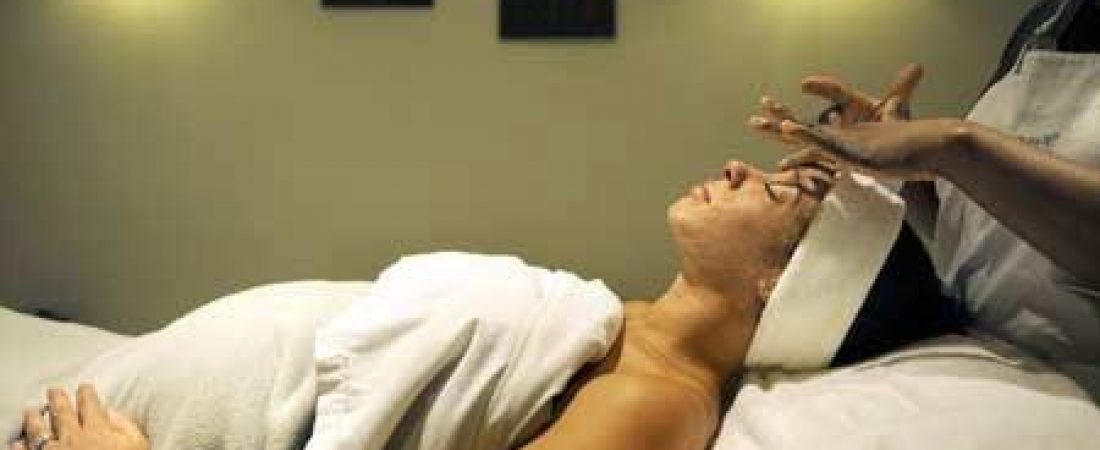 Now that you're expecting a baby, many of your regular routines must be modified. There are some things that you cannot do or must be careful doing now that you are pregnant. However, even with the expectancy of a new baby, you want to look your best. Keeping up with your facial treatments is an important part of your beauty routine and one you need not skip even during pregnancy. Here are five tips to make sure your facial treatment is safe.
Keep it pure and gentle
Make sure whatever facial treatment you get, you use only gentle products. You will want to avoid harsh chemicals, because whatever is absorbed through the skin goes into the bloodstream where the baby is. Organic, all-natural products are a safe and healthy option to use while you are expecting.
Cosmetic Acupuncture: a good option
During your pregnancy, cosmetic acupuncture is a safe way to stimulate circulation in the face. During a facial acupuncture, your esthetician will massage the face and apply thin acupuncture needles into specific areas of the face. This procedure helps reduce wrinkles in the skin and relaxes the facial muscles. This painless procedure will make you feel refreshed and vibrant when completed.
Forego the abrasive scrubs
While you may have had some exfoliation treatments in the past, it's best to wait until after you deliver your child before having those. Your skin during pregnancy is sensitive, so using exfoliating or abrasive scrubs will further irritate and harm your skin. You may get a slight rash if you use abrasive procedures right now. A gentle cleanser is a better option at this time.
Hydrate your skin
During your pregnancy, your hormones are out of sync with your body. This means you may experience dry, flaky skin. This can be an unpleasant to deal with. Choose a facial that naturally hydrates your face and discover smooth, refreshed skin. Unscented, all-natural moisturizers will replenish the oil to your skin without making it greasy.
Oxygen facials
If you feel your skin looks dull, lifeless, or sunken in, then an oxygen facial may right for you. This procedure uses pressurized oxygen streaming into the face providing it with the moisturizing it craves. After the procedure, your skin will look fuller, smoother, and healthier.
Now that you're expecting that bundle of joy, look your best with a custom facial. Let your face glow with the excitement you feel.