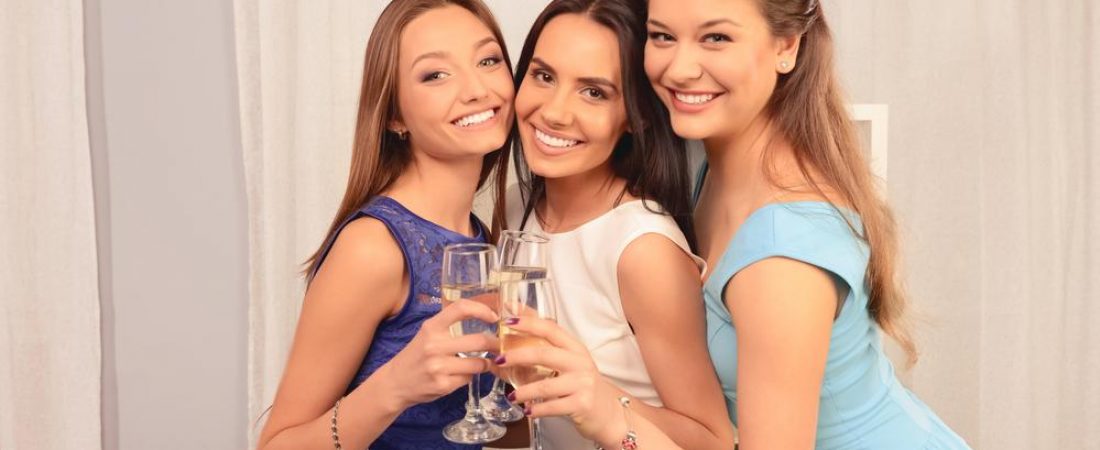 Now that the holiday season is here, it's time to explore some beauty tips guaranteed to help you look your best. Getting together with friends, family gatherings and work related parties are in full swing this time of year, but so are the effects on your skin, lips and hair due to cold, winter winds and dry air. We'll take a look at some great holiday makeover tips, but before we do be sure your skin, lips, teeth and hair are in the best shape possible.
Looking Your Best At Holiday Parties
Skin
It's a great time to get rid of dead skin that is dry and flaky by exfoliation, especially on your legs, arms and elbows, as they will likely be exposed when wearing festive dresses.
Lips
Chapped lips can be a problem during winter, and if you are prone to it, begin right now to combat the effects of dry lips with natural vitamins and supplements. Be sure and load up on vitamins E, B12, A, and C, along with plenty of omega-3s. Wear a good, natural lip balm at all times.
Teeth
Make sure your teeth are vibrant and white so your smile will radiate. Begin now to use a natural whitening toothpaste.
Hair
Winter can be disastrous to your hair, leaving it brittle and dry. Applying olive oil for 15 or more minutes prior to shampooing and conditioning can do wonders and leave your hair soft and lustrous.
A Special Beauty Makeover for the Holidays
If you want to standout from the crowd at holiday gatherings this season, consider following one or more of these suggestions for a beautiful holiday makeover:
Gold tones make a great lip gloss during the holidays.
Use eye shades of golds and silvers to accentuate your eyes.
Try dark green shades of eyeliner to compliment the golds and silvers.
Don't forget the bright red lipstick.
Forget the hairspray—wear your hair wavy and loose for that winter, windswept look.
You can't over accessorize, especially in holiday colors of red, gold and silver.
When Professional Services are Called for
Let's face it—there are times when you need the services of a professional licensed esthetician. Times when a facial or peel is called for. Times when there's hair that needs removal, and times when a eyelash extensions create the perfect touch. Whether it's a microdermabrasion, an acne treatment or a waxing, you want to entrust these services only to those who are recognized experts in the field. We also do makeup for special occasions. If you want to look particularly stunning for a holiday party, or more, schedule an appointment with us.