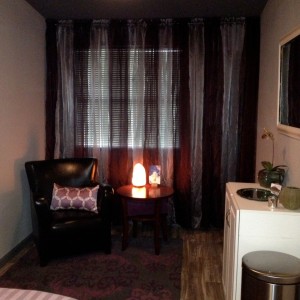 What is a body treatment?
Essentially it is a "facial" for your body.  And it's just as important to cleanse, hydrate and care for your body's skin as it is your face.
There & Back – $150
Back treatment with facial.
Treatment begins with an organic scrub, steamed towels and an organic body lotion application on the back and then flip over for an organic mini facial.
Just Back – $85
This relaxing and therapeutic treatment includes a deep cleanse, extractions, and exfoliation followed with a masque and moisturizer.  All customized with the finest organic products. Your skin will feel fresh and smooth.
A 24 hr cancellation or rescheduling of appointments is required. You may be charged for missed appointments.