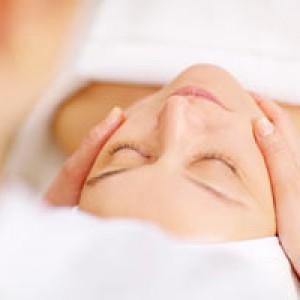 The summer fun is gone but it left its footprints on your face! After a long summer on the beach, by the pool, or just playing outdoors with your kids, you may start noticing some rough patchy skin. Some people start to notice some darker areas on their skin that they had not noticed before. You are just in luck, because there is never a better time to get a facial. There are all types of facials that one can get; a basic facial is a great place to begin removing what summer has left behind.
The seasons always provide what Nature takes away. The Fall harvest is full of the richest antioxidants that we can intake through our food. And, all of these wonderful treasures can be found in the skin care products that we use. Pumpkins, cranberries, grapes, to name a few, are full of antioxidants which will help remove the lasting effects of summer. The summer sun promotes the formation of Free Radicals while the fall harvest will help remove the damage.
Antioxidants, which are produced by the body, provide Free Radicals- skin scavengers- with the food source it is looking for. Having an abundance of antioxidants available will protect the body and skin from being broken down. The more stress that you are under, or the more you expose yourself to hostile environment factors, the more antioxidants you need to consume.
As far as treating your skin with powerful antioxidants, they will prevent the DNA destruction that is responsible in the aging process. Once the DNA is destroyed, the human body does not have the instructions to create new skin cells. Once cellular death begins to happen, you will start to see advanced signs of aging. Having a diet rich in antioxidants, will protect new cells and repair what is damaged. They are also full of Vitamin C, which is not made by the body, and without out this essential supplement, the body cannot produce new skin cells. So there should be no question in why you should get a facial. A skin care professional has access to the strongest antioxidants available. Not only do they have the finest ingredients, but they can recommend which products would be best for you. No one gets as close to your skin as an Esthetician: skin is their business.